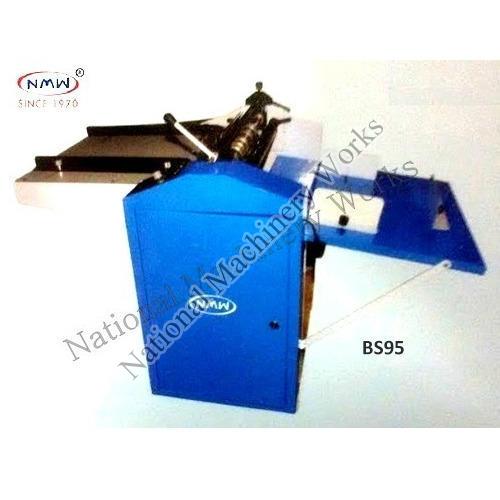 Sheet metal perforating machineshave revolutionised the metalworking industry and improved accuracy and efficiency across a wide range of sectors. These machines by the sheet metal perforating machine manufacturers have changed the game in the field of metal manufacturing. These cutting-edge technologically advanced equipment provide unmatched advantages to sectors ranging from the automobile to the construction industry.
Fundamentals of Sheet Metal Perforating Equipment

To perforate sheet metal with a pattern of holes or apertures, specialised instruments are used. These machines are extremely adaptable because of the wide variety of sizes, shapes, and distributions of these apertures.
Modularity in Design

The capacity of sheet metal perforating machines to adapt to various design needs is a noteworthy quality. They may create complex patterns in a variety of forms, such as squares, circles, and special ones.
Resources and Thicknesses

These machinesby the sheet metal perforating machine manufacturerscan work with a variety of metals. They can easily adjust to varied thicknesses and handle a variety of materials, including stainless steel and aluminium.
Vehicle Industry

Sheet metal perforation is used in the automobile industry to improve the appearance of vehicles. It maximises ventilation and lightens their total weight.
Construction and Architecture

These tools are used by architects and construction experts to build aesthetically pleasing facades, robust roofs, and ventilation systems.
Systematic HVAC
Perforated metal parts offer effective temperature control and airflow for heating, ventilation, and air conditioning systems.
Separation And Filtering
To separate particles and liquids in industrial processes, sheet metal perforation is essential to filter systems.
Electronics Containers

Perforated sheet metal is used in the electronics sector to create enclosures that offer electromagnetic interference protection and ventilation.
Precision

These devices' high accuracy makes it possible to design complex patterns with little variation.
Efficiency

Sheet metal perforating equipment dramatically cuts production time and labour costs when compared to conventional manual techniques.
Customization

Perforation patterns can be altered by businesses to fulfil certain design and functional specifications.
Consistency

Machine-perforated sheets guarantee consistent hole quality and distribution over lengthy manufacturing runs.
These devices' automation reduces material waste, fostering sustainability.
The Process of Perforation

Metal sheets are carefully put onto the worktable of the machine. Depending on the required pattern, operators choose the proper piercing instrument. Configurable parameters include hole size, spacing, and sheet thickness.
According to the predetermined design, the machine carefully punches holes into the sheet. Inspections make sure that the finished product complies with design requirements.
Future Technologies
Exciting new developments have resulted from recent improvements in sheet metal perforating machines:
Integration of CNC

More sophisticated and elaborate patterns are possible because of computer numerical control (CNC) technology, expanding the range of possible designs.
Automatism
Continuous operation of fully automated equipment decreases the need for human intervention and boosts productivity.
Laser Perforation
Today, certain devices can perforate thin materials quickly and precisely thanks to laser technology.
Connectivity of IoT

Machines with IoT capabilities provide remote monitoring and data analytics for proactive maintenance and improvement.
Conclusion

Because they provide unrivalled precision, efficiency, and adaptability, sheet metal perforating machines have completely changed the metal manufacturing business. These machines continue to spur innovation and influence the direction of metalworking with their wide range of applications. We may anticipate even more fascinating breakthroughs in the field of sheet metal perforation as technology continues to advance.